The Best 10 Circle Bags In Summer 2020
Posted by Annie Jewel on
by Donise Santos on May 30, 2020
Looking for your best OOTD (outfit-of-the-day) for summer 2020? Well, summer outfits will not be perfect without perfect bag in hand to carry all your summer essentials to keep you looking fresh and stunning. While keeping yourself safe by staying at home, you can make this time an opportunity to have ready-to-wear trends and partner it with summer bag trends that will surely transform your simple outfit into a simple but elegant and fabulous OOTD.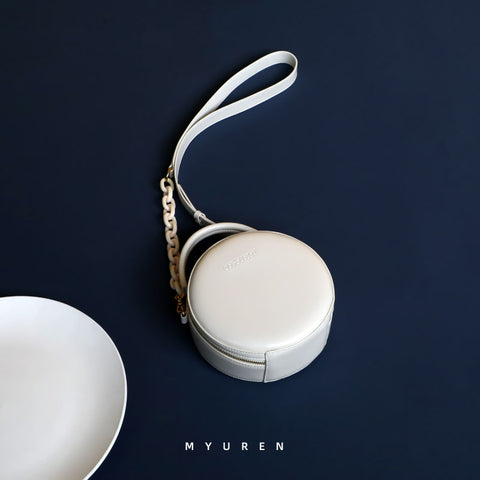 Don't you know that leather circle bags are one of the trends during summer? If you have not purchased a leather circle bag before or if you are looking for the best bag that will perfectly match your summer outfits, then you should check out this article till the end.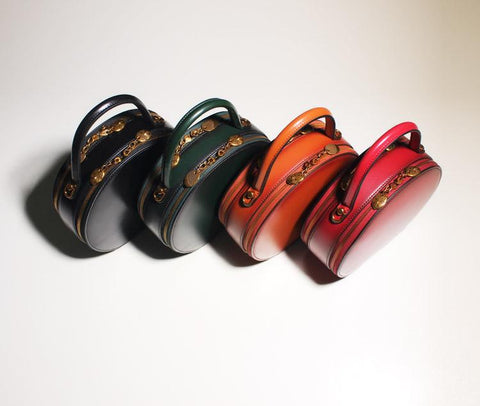 Are you a minimalist person? If you are, this leather circle bag perfectly fits you. It is an ideal bag to carry when you are attending occasions or meetings. Simplicity of this leather bag will surely make you decent while wearing your formal or even casual attire. Also, its vintage zipper pulls make it more unique compare to other circle leather bags.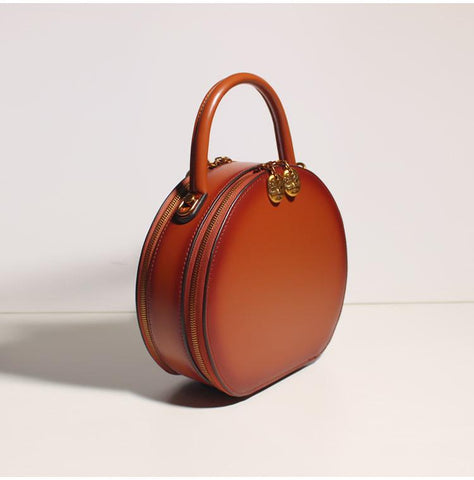 In spite of being plain and prone to scratches, Italian Cowhide leather used makes the nicks and scratches easily wiped away. Thus, with this leather purse, you don't have to worry anymore what might happen to your precious bag especially whenever you are in occasions.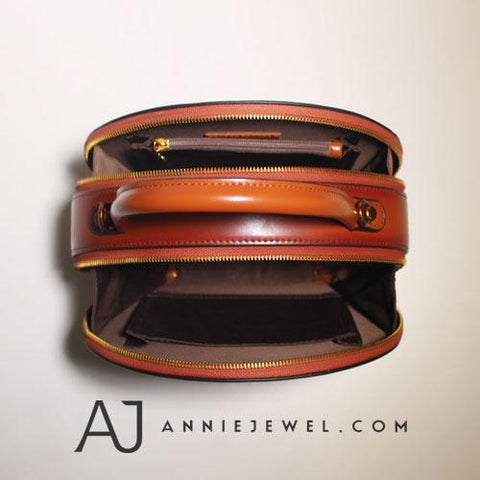 This bag has four colors available – brown, dark green, red and black. It measures H 7.9" x W 8.7" x D 3.2" in size that weighs 0.65 kg. Many women love this bag because of its size and being spacious which enables them to bring all their necessities.
Yes, honey? Want some bumblebee? This crossbody bag is one of the top favorite choice of the summer. Given that it is plain with a bumblebee, its uniqueness makes it even more attractive.
Having this peculiar crossbody bag allows you to keep your things close and secure without even carrying it with your hands or arms. This makes easy for you to enjoy occasions or events since it is hassle-free. 
 The size of this bumblebee circle crossbody bag is 7.5 in x 7.5 in x 3.5 in where its total weight is only 0.58 kg. Despite having small size, it holds much more than you think it would. Since it has one main slot, one inner slot and one zip inner slot, all of your things-to-bring in occasions or events will fit. Isn't amazing?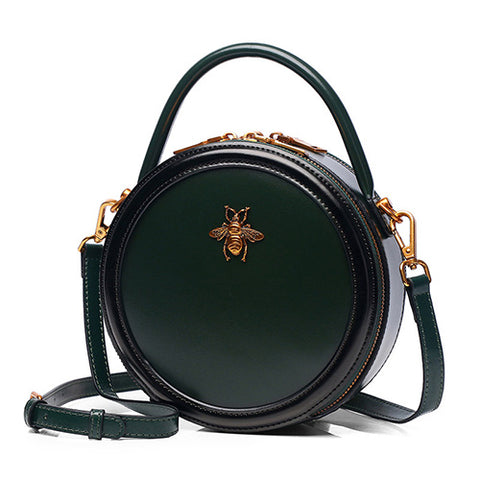 What a small but terrible bag that reflects to its vibrant colors especially to its bloody red version. However, no matter what the color is, it is evident that matching this bag to your outfit will make you look bold and fierce. Thus, if you are fearless or you want to walk the aisle with full of confidence, this bag is perfect for you.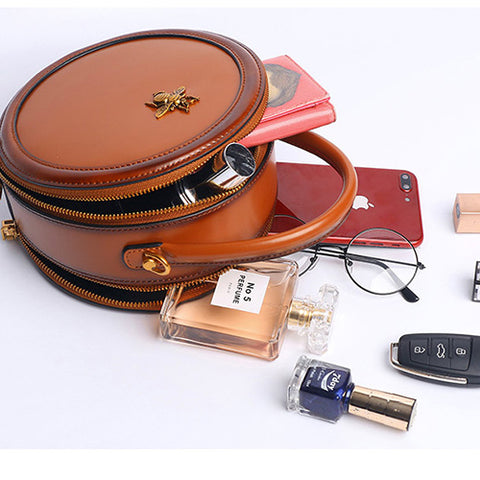 Wanna slay? Well, having this studded leather purse will surely catch the eyes of others. Either you use it as a purse or handbag, it would make you look splendid and elegant. This purse matches best in a simple outfit which will transform your simple look into a classy one.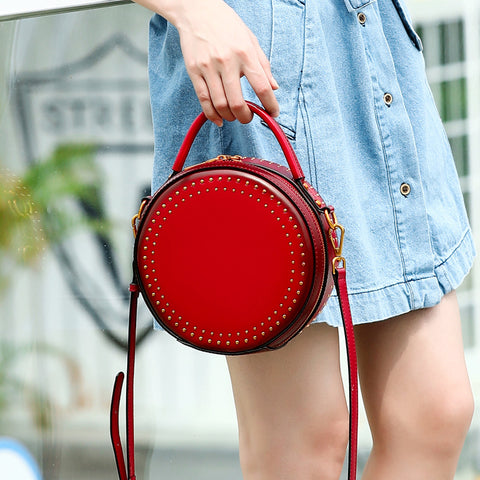 Since it has a classy look, this purse may be use for formal occasions and events too. It may be used as a daily work bag as well which most of our buyers of this item do. Most of women purchasing this item reviewed that they get tons of compliments every time they are using this purse.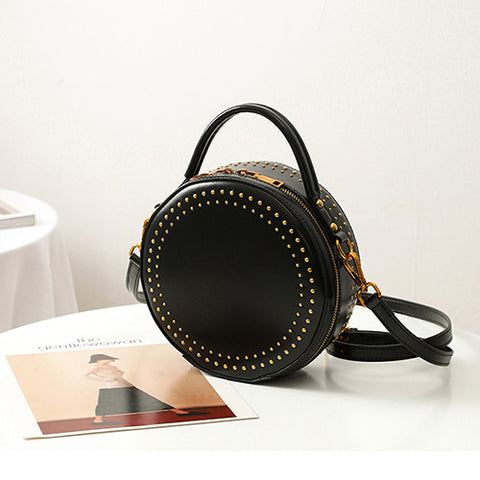 The total dimensions of this classy purse are 7.9 in x 7.9 in x 3.5 in for its size and 0.5 kg for its weight. Its light weight makes it even more lovely since it will help you slay in a comfortable way. However, it has only two slots – main slot and inner slot but in spite of having few slots, it benefits the user to put more medium sized stuff.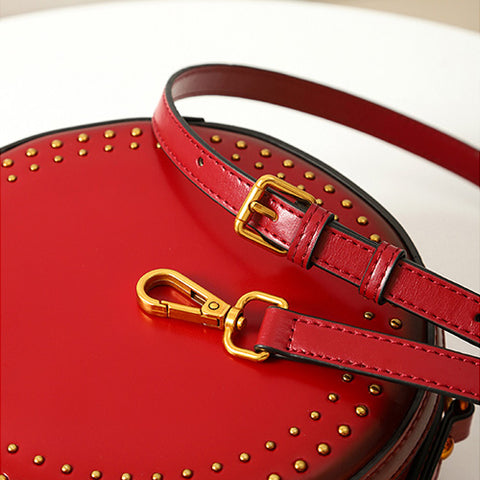 Choosing this purse will never make you regret for it has high demand and reasonable price.
Looking for an all-in-one bag? Well, this uncomplicated bag is the best bag for everyday use. Its feature of being plain and simple makes it versatile. This type of bag is for women who usually has no time to transfer their essentials from one bag to another. Since its look is not too simple nor too formal, this purse may be considered as universal purse. It can be used to match either casual or formal attire.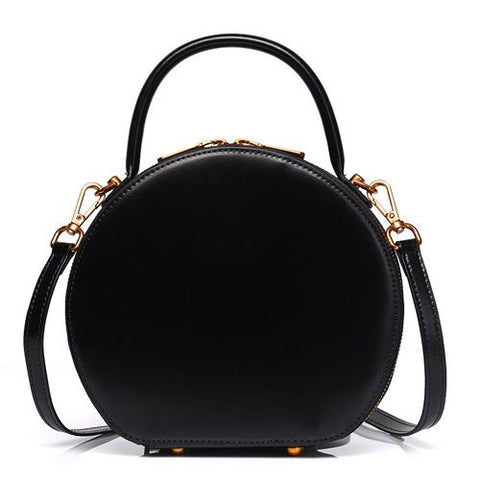 Italian Cowhide leather as its main material makes the bag superb and high quality. It helps to enhance the color quality and lifetime of the bag. Also, it enables to withstand everyday wear and tear, with most nicks and scratches being easily wiped away. This eases customers to purchase new handbags with the passage of time.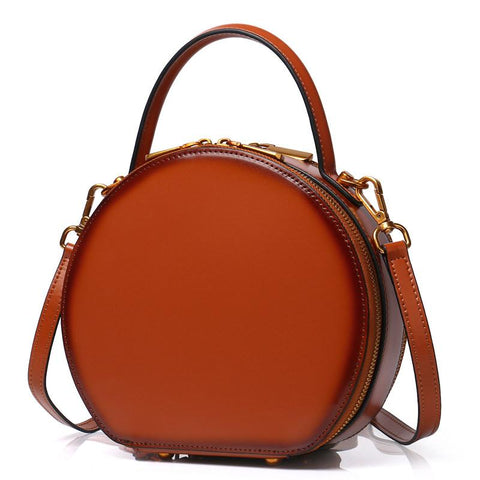 The dimensions of this universal style bag are 7.9" x 6.3" x 3.2" in size and has a weight of 0.5 kg. It has one main slot and one inner slot that would perfectly fit to your phone, keys, and few make-ups for retouch. This circle bag is in demand today since it has big space in it that makes everything fits yet not too heavy to carry. Thus, we could say that buying this bag is the most practical decision.
If you are looking for a clutch that would perfectly fit for your evening attires or running for a quick errand, this is the best bag for you. This bag may be used as a clutch or handbag whichever suits your errand.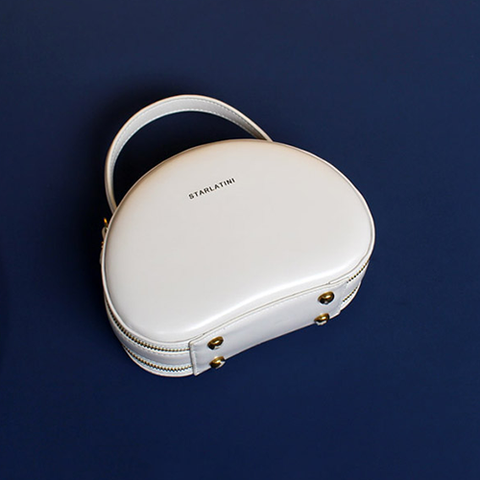 Just like the previous bag, this leather clutch goes well in all situations. This bag may look similar to the previous one but the good thing about this bag is its neutral color that makes it unobtrusive quality and classic. Also, it is perfect for everyday use since its size doubled the wallet size.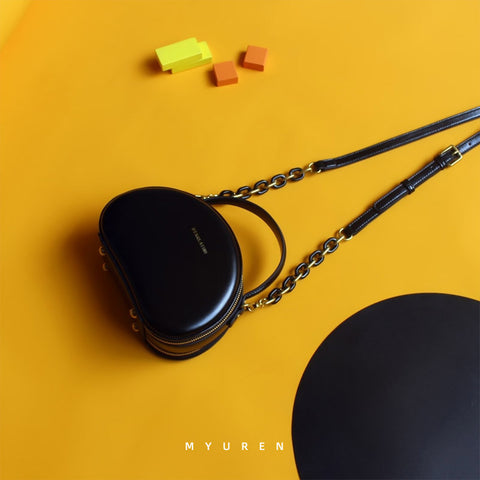 The whole clutch is also made from the most long-lasting leather, the Italian Cowhide leather, that makes it perennial and durable.  It is available in three different neutral colors – brown, black and beige which allow our customers to purchase the one which matches with their fashion style most. This classic bag has total dimensions of 8.3" x 8.3" x 3.2" which makes it big enough to carry the necessary items everyday. It weighs 0.5kg and has one main slot and one inner slot.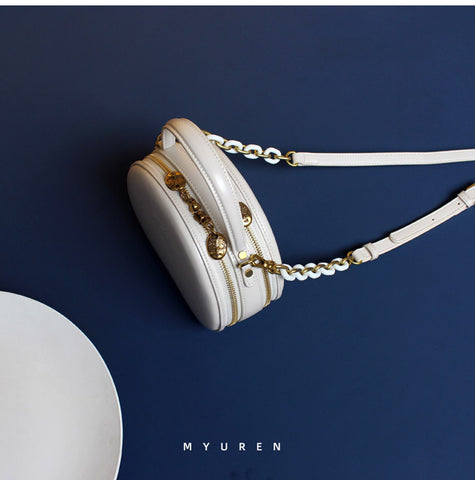 This leather purse is best known for its perfect circle shape, being plain and simple. Using this purse will surely make you look classy and sophisticated. It has a detachable wide strap which allows you to use it as a crossbody bag or shoulder bag as well.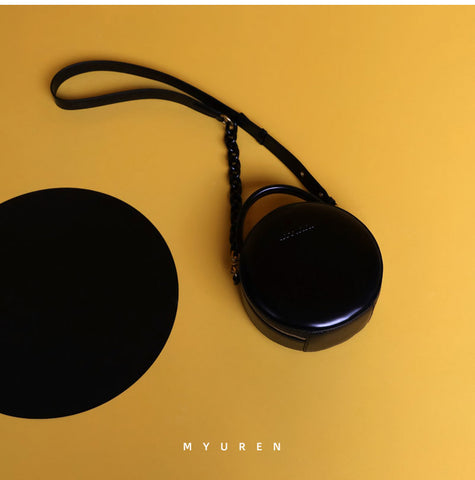 This bag is expertly crafted from Italian cowhide leather that ages beautifully over time. This type of leather enhances the color of the purse into polished-glossy look. The process of manufacturing this leather purse has been done with extra care to keep it special, unique and perfect, finishing it without any scratches or defects.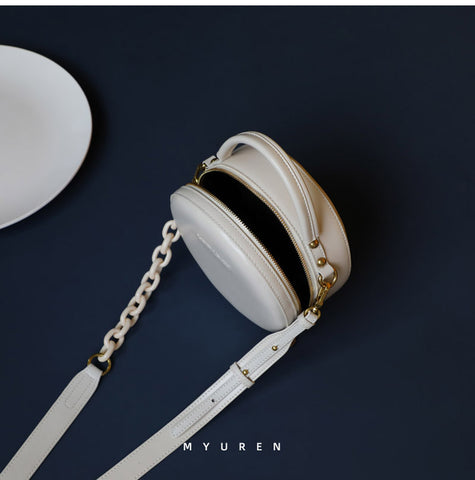 Compare to other circle leather purse, this genuine purse has only one zip main slot and one inner slot with a total dimensions of Height 7.5" x Width 7.5" x Depth 3.5" and weight of 0.5 kg. Given its size, this bag allows you to carry maximum necessities including money due to its inner zip slot. With its detachable strap and unique color shades, it makes the bag an all-around circle handbag which can also be used for daily use, for office or even attending occasions.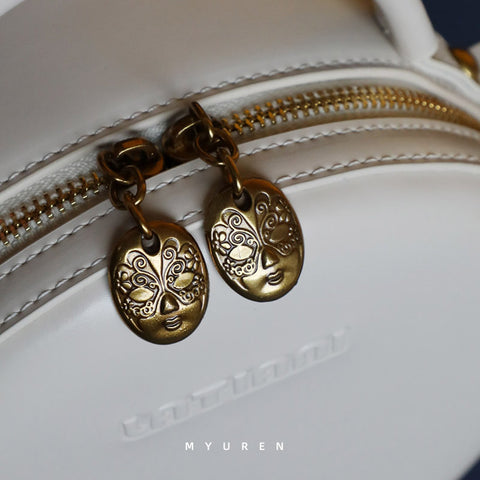 Do you love pastel colors? If you do, then we guarantee that purchasing this bag will not disappoint you. Most women today love pastel colors for it gives calming and relaxing effect, and this mini circle shaped bag is one of our best bags that drive girls especially teenagers crazy to purchase one.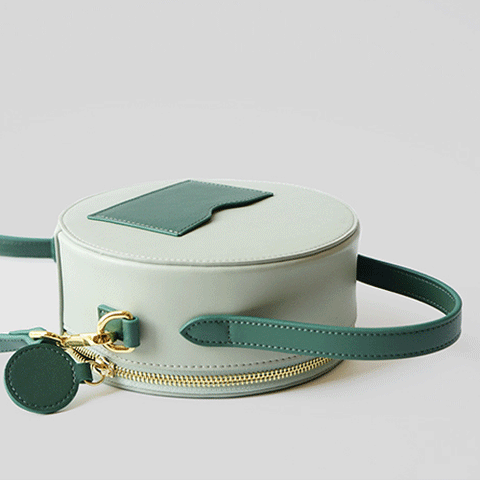 Since it includes two straps, wide and narrow one, this lovely bag can be partnered with ragged outfits and casual attire using the wide strap and make it a crossbody bag. Moreover, using the narrow strap, this can be used as shoulder bag to make you look decent. But if you like to use it in attending formal events or occasions to look elegant, you may not put any strap and use it as a purse instead.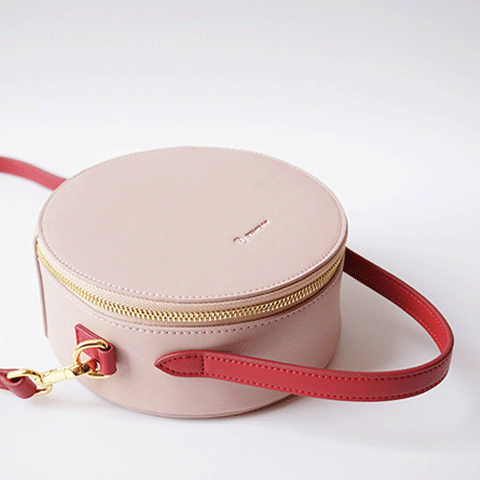 Since it is dedicated for pastel color lovers, this type of bag is available in four different pastel colors – pink, green, red and beige. The lovely color of this bag matches its cute size which are H 7.1" x W 3.1" x D 7.1" with a total weight of 0.5 kg. It has one main slot and one inner slot that perfectly fits to your small necessities like money, card or key.
If the previous bag is dedicated for pastel color lovers, well, this bag is dedicated for dark color lovers.  A dark color handmade leather bag best matches with light color outfits. These type of bags makes an outfit look expensive and fancy. Dark-colored bags don't clash as much with other colors, making them ideal shade for a daily bag.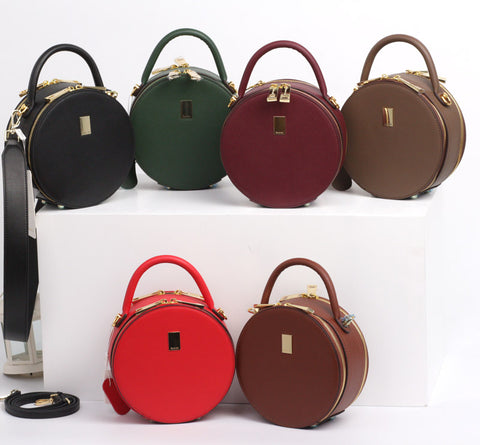 Just like the previous bag, it includes two leather straps that can be used whichever suits your outfit and agenda. Because of its dark shades, these bags are classified as vintage style and due to its vintage looks, these bags are ideal for serious type of girls or those who have fierce look but it will also suit to office ladies. Using this handmade leather bag may enhance and highlight one's personality.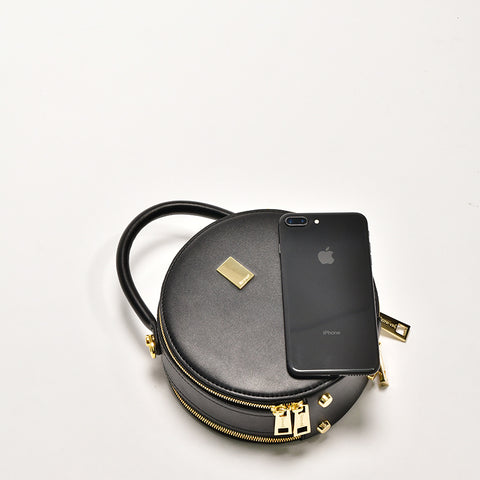 These circle bags are available in seven different dark shades – coffee, black, red, dark red, grey, green and caramel. Its sizes are Height 7.5" x Width 7.5" x Depth 3.2" where its total weight is 0.6 KG. Just like the other bags mentioned above, these bags allow you to carry more stuff given its spacious feature.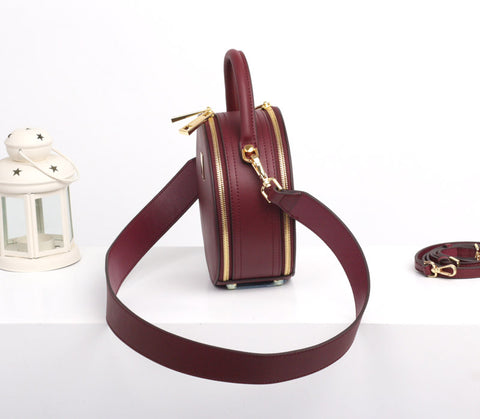 Whoa! Could you imagine yourself wearing a monocolored outfit with this elegant purse? Having the combinations of special features of other bags mentioned above, from the vintage zipper pulls, perfect circle shape, spacious inside, high quality leather, etc. plus a tassel on the side of it and diamond stitches, makes the purse utterly elegant and stunning.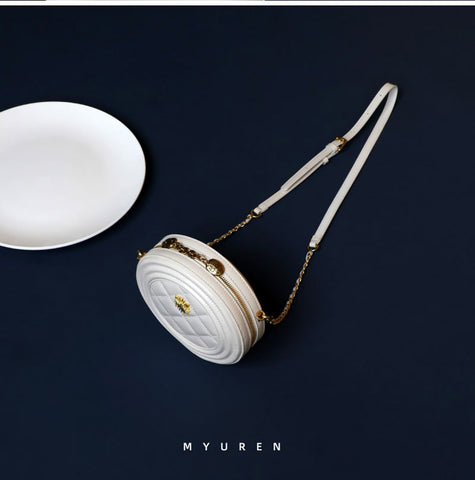 Either you wear summer ragged outfit or casual attire, or even formal attire, this elegant bag will surely boost your aura. Since it also has a detachable leather strap, this purse can be used as a shoulder bag, crossbody bag or even a purse itself.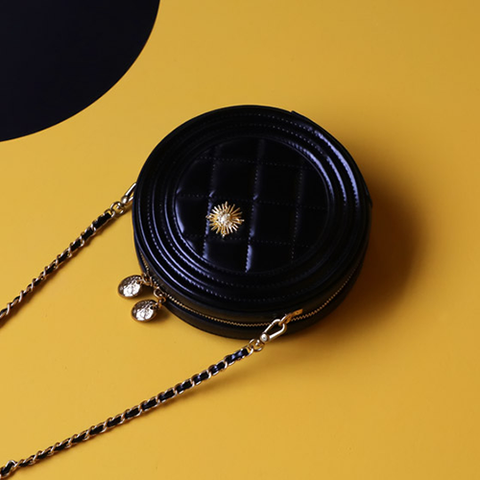 Another feature that makes it elegant is its vintage colors – red, black, brown and green. Those colors are not bright but dark enough to keep the purse decent and extraordinary. Its size measures Height 7.5" x Width 7.5" x Depth 2.4"in with a weight of 0.5 kg. It has one main slot, one inner slot and one zipper slot. Wow! What a perfect bag isn't it?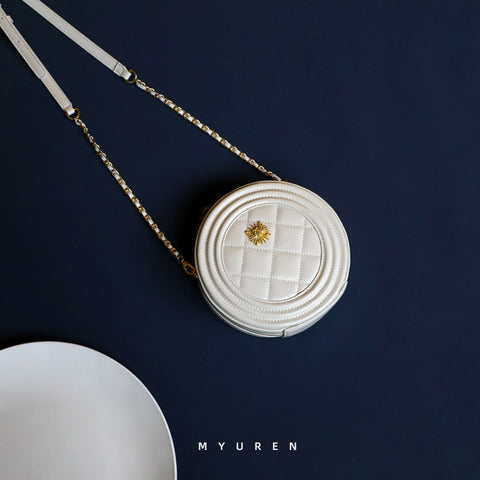 HANDMADE CIRCLE CLUTCH ROUND PURSE BAG
This clutch is almost the same with the minimalist bags mentioned earlier, simple and plain, but this leather clutch is best in term of its shape, simplicity and smooth and glossy looks. Top-Full Grain Cowhide leather used as a material in this clutch is the reason behind its sophisticated look. Through natural tanning process, it gives a very distinctive look and uniqueness.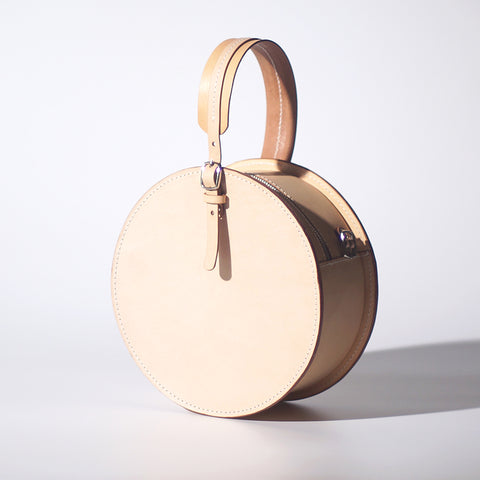 This classic purse goes well in all seasons even in rainy season. The Cowhide leather used in this purse makes it shine and durable that requires no extra maintenance nor polish to keep it in good condition for years. Even there is no designs or details added, the shine and pattern alone of the high quality leather makes it stand out from other leather handbags.
This classic clutch is available in four different colors – brown, dark green, red and black. Each of them looks magnificent and makes you look fabulous with different outfits on different occasion. It measures Φ 7.9"× W 3.5" with a weight of 0.5 kg. This clutch has one main slot and one inner slot.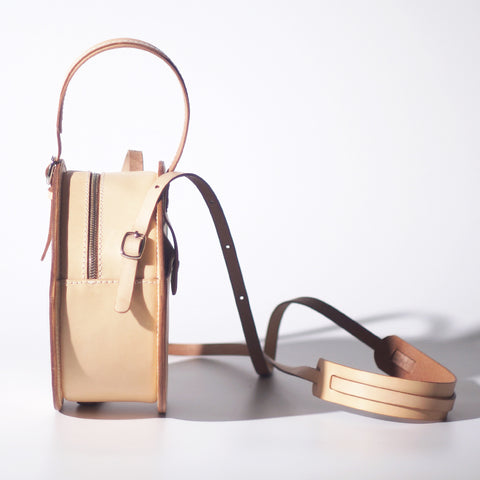 Have you decided which circle bag among the list will match your style and summer outfits? If you do, please let us know which one you like and struck you the most. It is our pleasure to help you decide or at least give an idea on what kind of bag suits your summer OOTDs. Thank you for reading!
All the Bags From AnnieJewel.com
---
Share this post
---
---
---
0 comment